What Is JollyCon?
The Jollyboat Crew convention. Two stages of comedy shows and music, six tables of boardgames, plus a schedule of fun activities, and socialising in a nautical-themed viking church.
| | |
| --- | --- |
| When? | , plus a meetup the next afternoon. |
| Where? | Liverpool (The Nordic Church) |
| How much? | Price TBA (Tickets on sale soon) |
JollyCon 2018
The first ever JollyCon was a beautiful event, driven by a spirit of comradery and love.
Events included: a game of 'pin the nipple tassel on Tommy', a 'Jollyboat Hymnal' (singing the songs around a real church organ), a whole host of interactive roleplaying show and games.
The whole event ended in an incredible show, headlined by MerryFerry, the Jollyboat tribue act.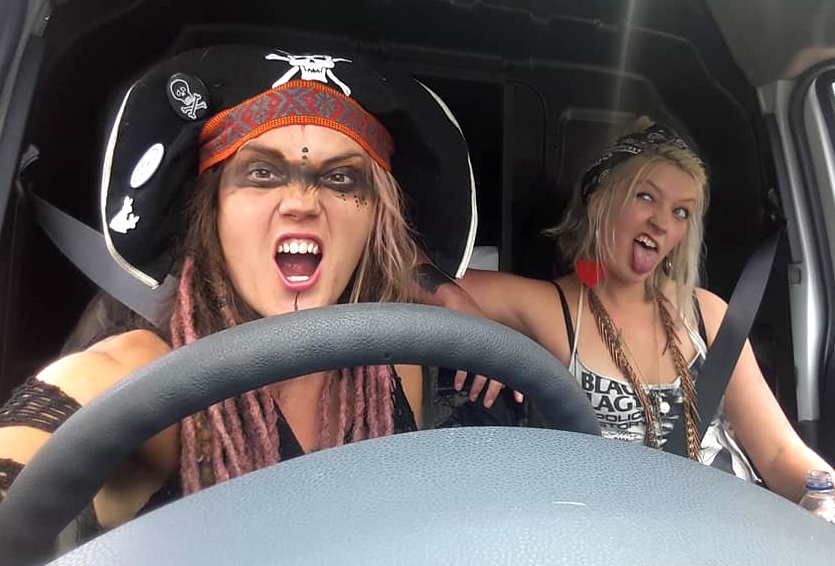 Crewmates dressed up and on their way!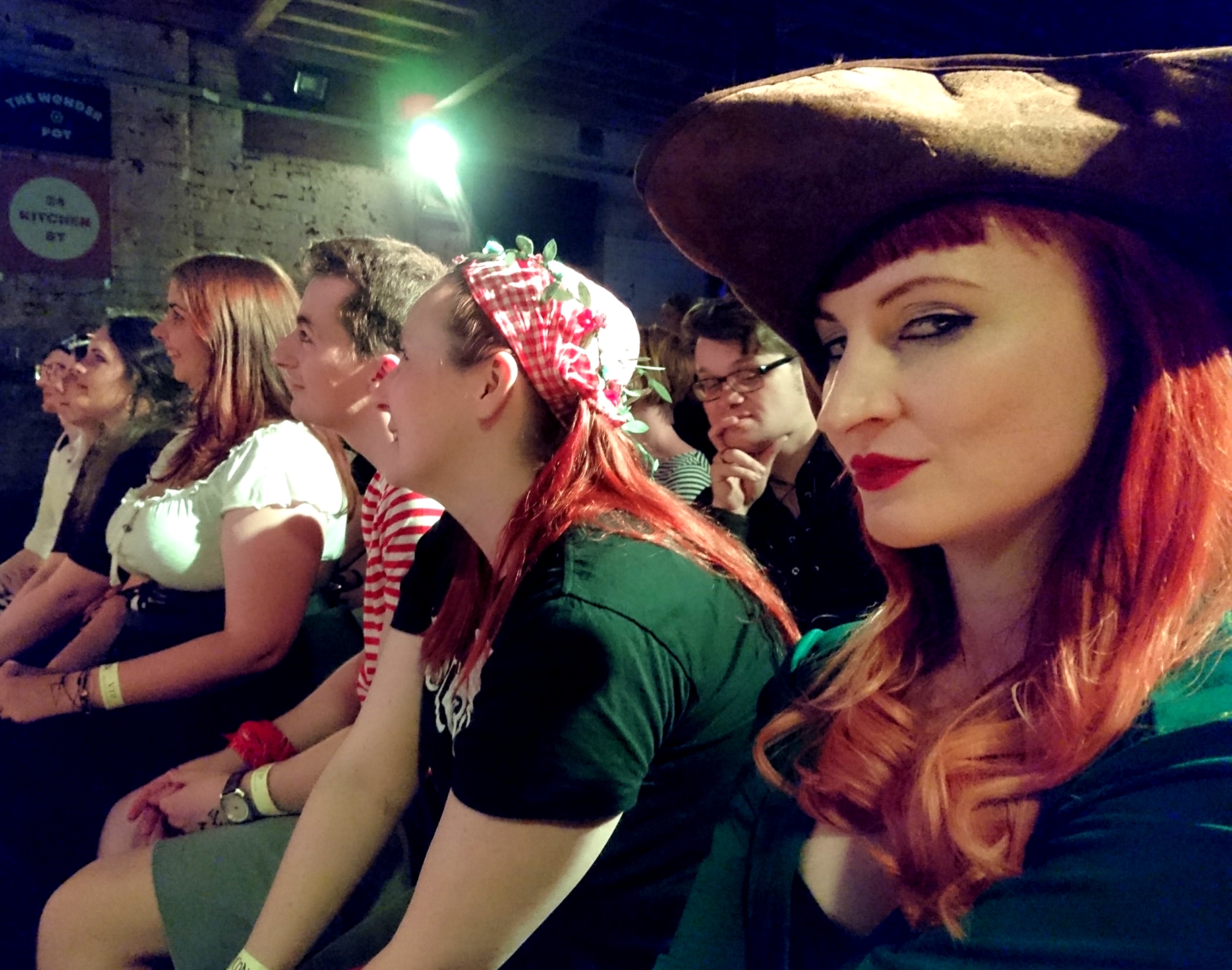 The crowd awaits the beginning of the Finale Show.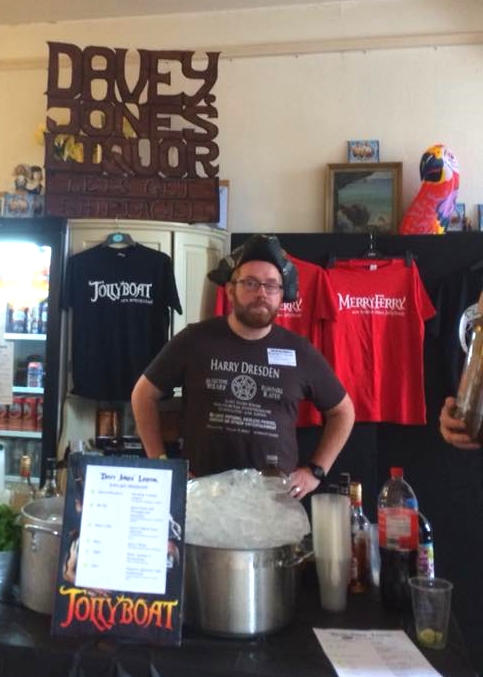 Trev, the barkeeper at Davey Jones Liquor (named by the crew) prepares to open for the day's drinking.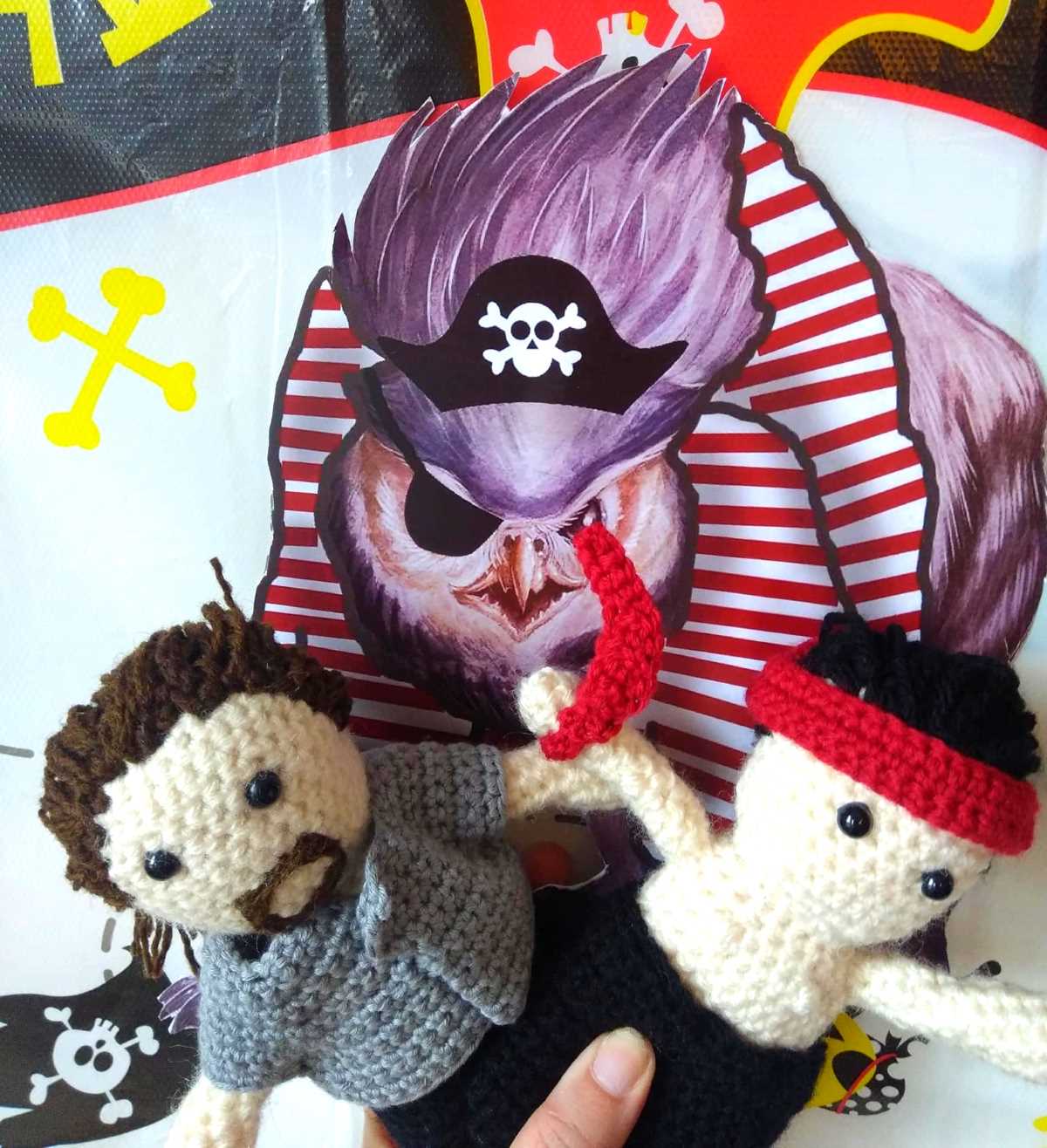 People brought many wonderful things - cakes to share, and special gifts for Tommy and Ed. Here we see knitted dolls, and a pirate owlbear.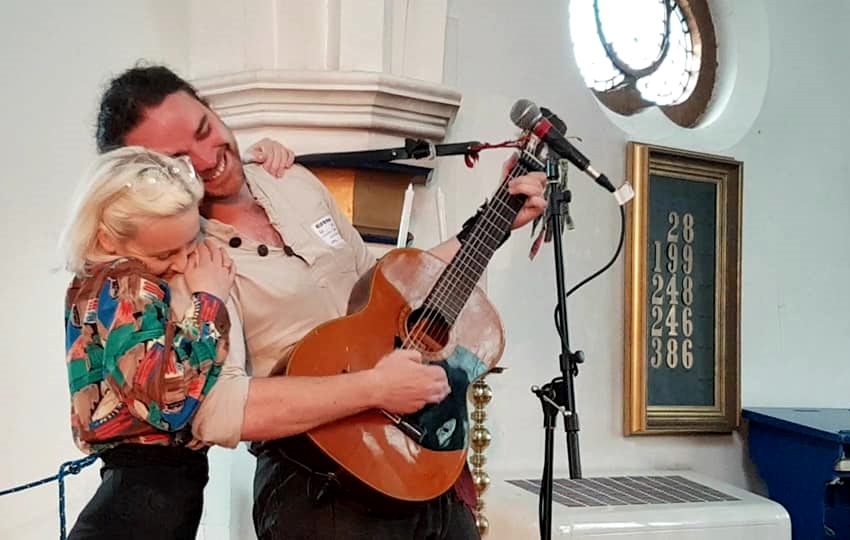 Ed played a selection of emotionally revealing solo songs. Here we see Lucy comforting him.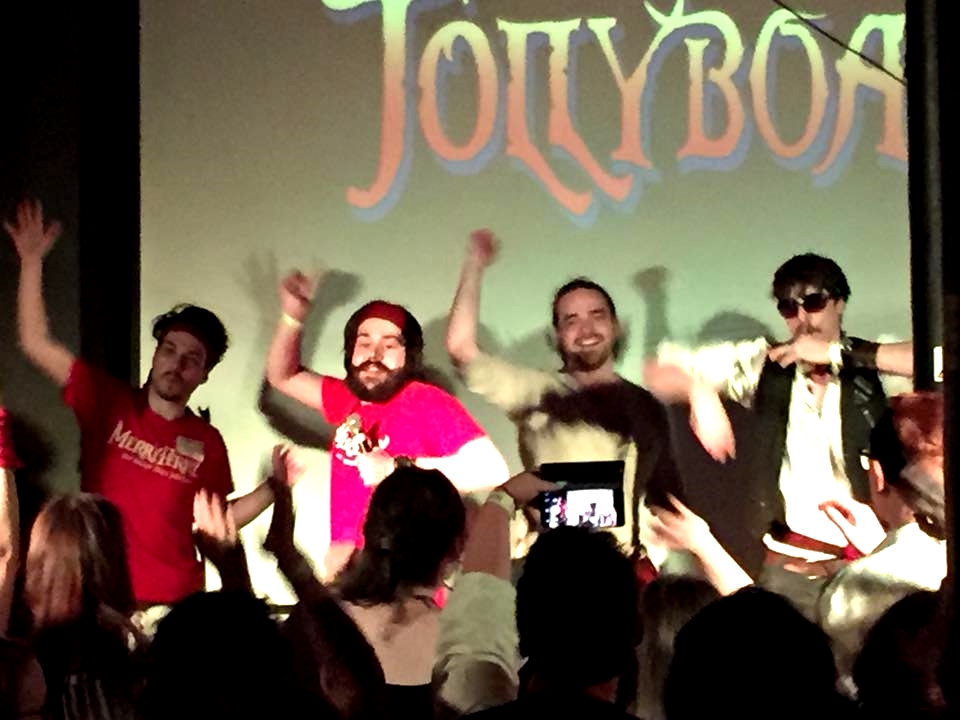 As the Finale, Thomas and Eduardo of MerryFerry teach the audience (and Jollyboat) the moves to their new dance song - The Jollyboat Slide.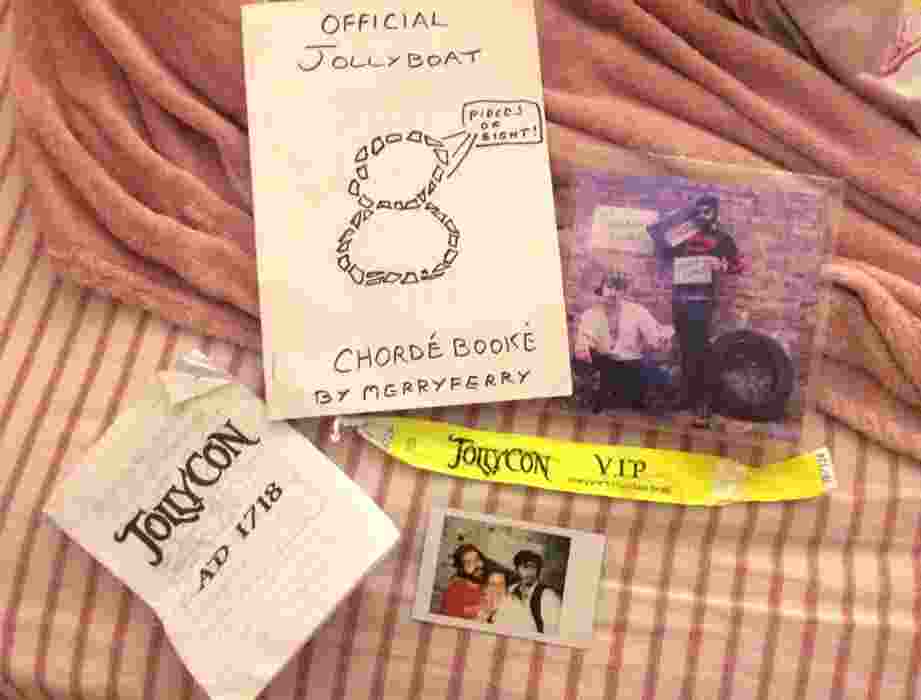 MerryFerry sign t-shirts for avid fans of their work.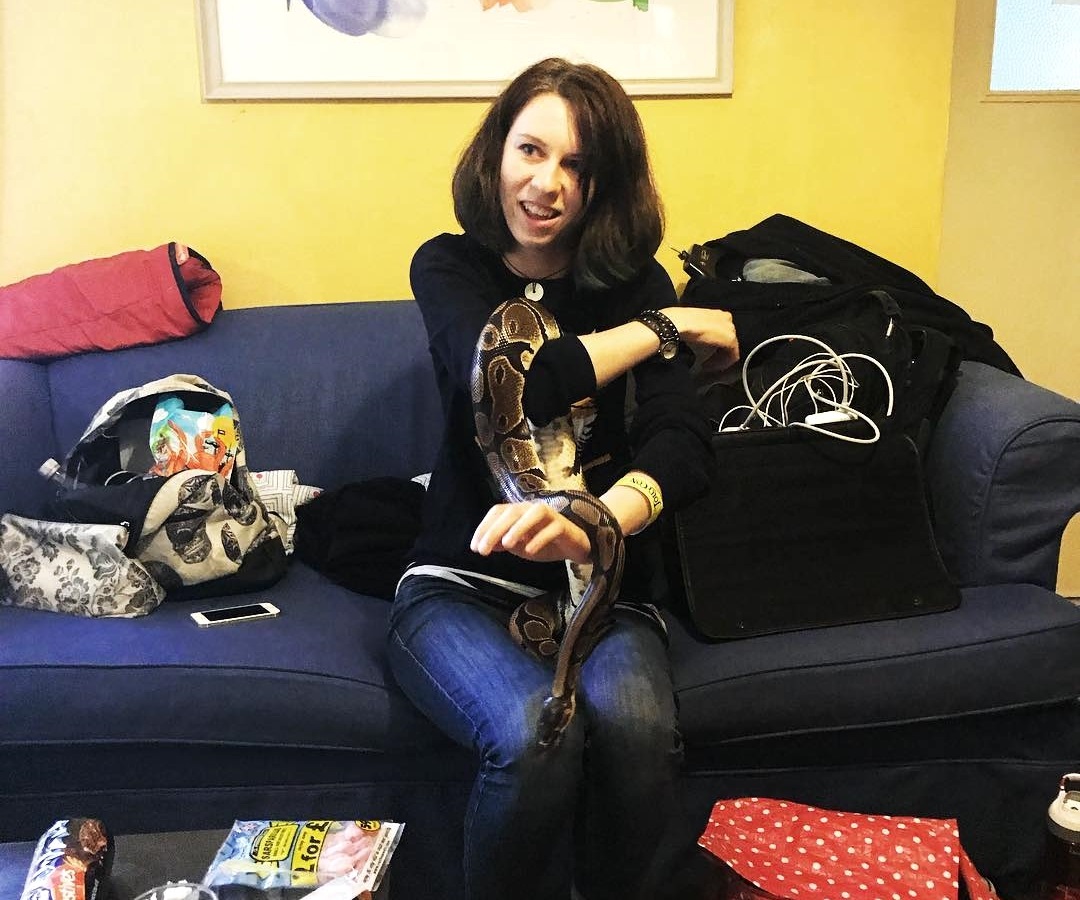 Lindsey was walking about with her name, Dita Von Hiss. Here's our dear friend Tuesday meeting Dita, backstage.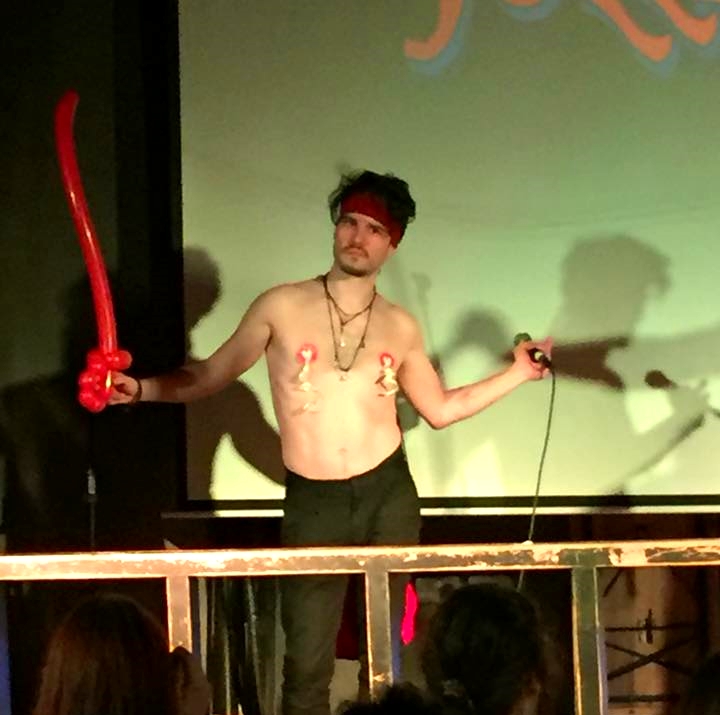 Tommy shows off his fan-made nipple tassels at the finale show.
Frodo presents the winner of the fan art drawing competition with a glittering prize - a can of premium spam.